Schneck Anesthesia Welcomes Dr. Courtney Laubach

Dr. Laubach joins Schneck Anesthesiology. She received her medical degree from Loma Linda University in Loma Linda, California, completed an internship at Kettering Health Network in Kettering, Ohio, and her residency at Indiana University School of Medicine.

Where did you grow up? I grew up in Pasco, Washington. In high school, I played the piano for choir and the clarinet in band. I also played women's volleyball, and owned a horse named Cherokee! College was pretty busy with work and studying, but I did play intramural volleyball and Clarinet in band. I was also able to do a couple of semesters abroad and travel a fair amount.

Please tell us about your family. I am engaged to Dr. Nick Neuman, also an anesthesiologist at Schneck. I am a dog mom to Benson and cat mom to Anderson! I have two great parents and a twin sister who live in Washington.

What hobbies do you enjoy? I enjoy hiking, camping, scuba diving, traveling, and bonding with my fur kids. I am also having fun improving my cooking skills!

What is the one place you would most like to visit? Machu Picchu!

When did you know you wanted to be a physician? Pretty much as long as I can remember!

What is your favorite memory from medical school? My favorite memory was probably finding out that I had been accepted to Loma Linda for medical school. I was in Nicaragua for the semester without access to a phone because we had been isolated during a week of jungle survival. We had just come out of our isolation when I got a call on the group's satellite phone from admissions telling me that they had been trying to get ahold of me, and that I had been accepted. The feeling was amazing!

What do you like most about practicing medicine? All of the people I get to meet and care for!

What attracted you to work at Schneck Medical Center? It was definitely the happy group of people I will be working with and the relaxed atmosphere!
Schneck Anesthesiology at Schneck Medical Center
Stay Informed. Get Involved.
Explore the latest Schneck news, blogs, and upcoming events.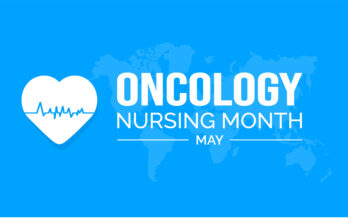 Blog
The Heart Behind an Oncology Nurse
Read Blog »