Schneck Medical Center Welcomes Dr. Yulong Chen

Dr. Yulong Chen joins Schneck Medical Center as an anesthesiologist. He received his medical degree from Washington University School of Medicine, completed an internship and residency at Rush University Medical Center, and a fellowship in regional anesthesiology and acute pain service at the University of Florida.

Where did you grow up? I grew up in San Francisco, California. As a high school student, I ran cross-country and track & field. As a college student, I enjoyed playing recreational basketball.

Please tell us about your family. I have a close relationship with my mother and father, both of whom I visit regularly. I also have a younger brother, who is currently in college studying to become an engineer.

What hobbies do you enjoy? I love traveling, food, basketball, and reading books that expand my understanding of the world.

What is the one place you would most like to visit? I would like to visit South America and Europe at some point in life.

When did you know you wanted to be a physician? As a child, I knew that I wanted to be a physician. Both of my parents started as postdoctoral graduate students working in labs led by physician scientists, so I spent a lot of social time around physicians throughout my formative years. When I entered medical school, I was unsure about which specialty I wanted to pursue, because there were so many options to choose from. A medical student from the class above suggested that I work with an anesthesiologist for a summer research project, and this suggestion led to my discovering anesthesiology as a specialty. I quickly realized that I enjoyed directly helping patients safely navigate a multitude of different surgeries, and I decided that a career in anesthesiology best suited my professional interests.

What is your favorite memory from your medical training? Getting matched into anesthesiology residency during my last year of medical school was an amazing memory, just knowing that I had a chance to establish a clinical career in the specialty that I truly wanted to pursue.

What do you like most about practicing medicine? I like evaluating patients holistically in order to prevent negative patient outcomes, relieving patients' anxiety with a thorough, informed discussion of the anesthetic plan prior to surgery, and directly taking care of patients in the operating room. I enjoy seeing the gratitude and relief from patients' families when they see that their loved ones were able to safely navigate the surgical period.

What attracted you to work at Schneck Medical Center? I was very impressed with the personal touch that exists amongst the clinical staff, hospital administration, and hospital leadership at Schneck Medical Center.
Schneck Anesthesiology at Schneck Medical Center
Stay Informed. Get Involved.
Explore the latest Schneck news, blogs, and upcoming events.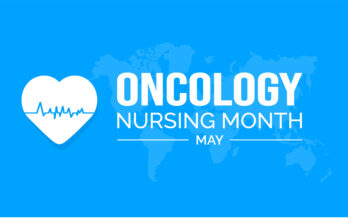 Blog
The Heart Behind an Oncology Nurse
Read Blog »