---
About:
Dr. Madelaine Sgroi is a hematologist/oncologist with Schneck Cancer Center. She joined the medical staff of Schneck Medical Center in 2018.

Education:
Residency and Fellowship in Hematology/Oncology
Indiana University School of Medicine

Medical School
Midwestern University College of Osteopathic Medicine
I absolutely love my experience at Schneck Cancer Center with Dr Sgroi and her staff. They are attentive and caring. They make the journey so much easier to accept and are thorough and compassionate. I highly recommend and am so grateful.

~Megan, Schneck Cancer Center Patient
Get to Know Dr. Sgroi!
Get to know Dr. Madelaine Sgroi in her Q&A session below.
I was born in Manila, Philippines. I consider Avon, Indiana as my hometown in the United States. I tried the artistic route in high school by being part of a dance troupe and in college I tried theatre. In the end, I was more of a nerd and fit better with the books!
My husband and I have three boys. My oldest son is attending Purdue University.
I enjoy cooking and reading.
Bora Bora, and I'd love to visit Italy again!
At a very young age. My first memory of a hospital was going to see my brother after he was born. I think I am the only kid that ever said 'I love how the hospital smells so clean!!' As a child, I was always fascinated with medical books.
During my intern year, I was on call and a code was called. I ran up six flights of stairs and was barely breathing when I got to the top only to find that I was in the wrong building!
One of the things I love most about being an oncologist is the bond that we forge with our patients. We see them through triumphs and also through a devastating diagnosis. I find that it is more of a calling for me that I advocate for the highest quality care for each of my patients. And if and when I or medicine cannot offer anything else, I still provide the best care possible.
Schneck is an environment where patient care is truly the mission NOT just the slogan. Physicians are valued here as care providers and an important part of the healthcare system. The community also feels very connected.
Providing Care at These Locations
Stay Informed. Get Involved.
Explore the latest Schneck news, blogs, and upcoming events.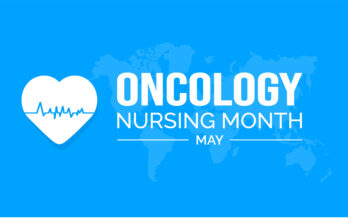 Blog
The Heart Behind an Oncology Nurse
Read Blog »
We're committed to your health.