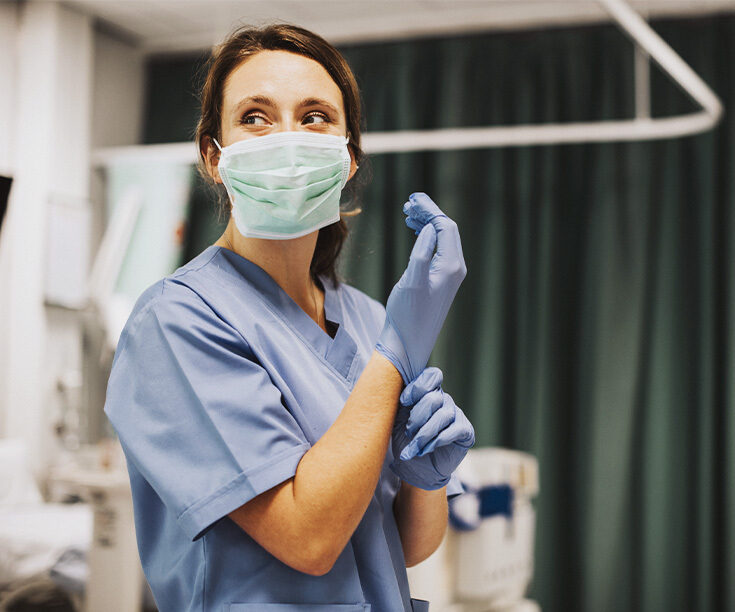 Nursing Jobs at Schneck
The Schneck nursing team is nationally recognized and offers best in class care. Incoming nurses find themselves in an environment that both encourages their growth and offers the work-life balance needed to do their best work.
Check out our current openings below to find a home for your caregiving passion. We're excited to meet you!
Nursing is a Labor of Love
Nurses have the unique chance to make what can otherwise be a scary or stressful circumstance better for patients and their families. This is why nursing is simultaneously challenging and rewarding.
Nurses play an instrumental role in every department and each patient's story. Schneck provides over 50 medical services that offer nurses the opportunity to do work they are passionate about in areas of practice such as cardiovascular, perioperative, and much more.
We have a place for you, no matter your interest.
Nurses May Qualify for a $10,000 Bonus
Switching or entering a new job can be difficult. We aim to ease new hires' financial burden by offering a $10,000 signing bonus for qualifying nursing positions.
Click the button below to view the list of qualifying nursing positions.
Direct inquiries to Barb or Emily.
View Qualifying Positions
Receive the Best Benefits Package
At Schneck, our team's personal health matters to us. We have taken extra care to show appreciation for them in ways that support a healthy work-life balance.
Our self-scheduling process allows nurses to coordinate their work shifts. We have on-site spaces equipped to improve fitness and relaxation. We also offer a robust benefits package:
Employer-provided health insurance
Dental Insurance
Vision Insurance
Employer-provided short-term and long-term disability
403b and 457b retirement
Tuition assistance
Employee assistance program
Flex Spending
We meet the needs of our nursing team so they can care for themselves and others.
Most Nurse Friendly Hospital Nationwide
Schneck Medical Center has been ranked as the number one Most Nurse-Friendly Hospital in the nation by TopRNtoBSN.com, an influential nursing career and education website.
The list names hospitals in the United States that demonstrate a high valuation of their nursing staff, provide employees with a host of benefits, support teams, and provide outstanding work environments.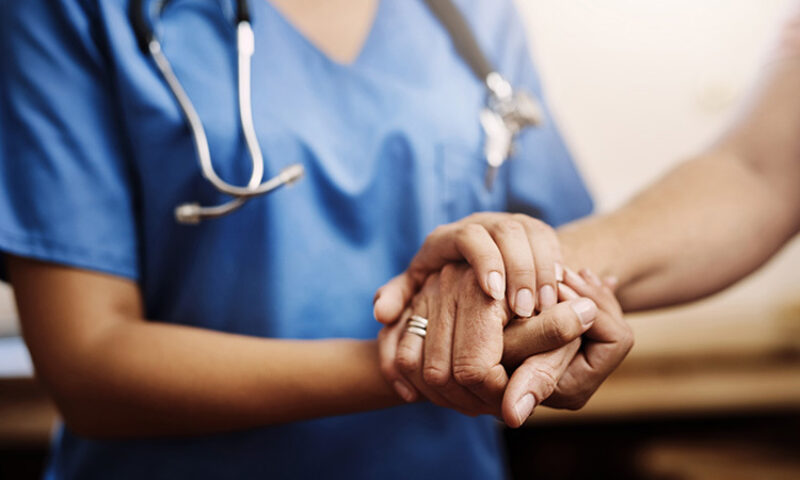 "What I like best about working at Schneck is the relationship I have built with my coworkers." -Erin
"This is a place where you have a lot of good resources to teach you and really develop your skills." -Crista
Schneck Advances Nursing Education
The nursing team thrives at Schneck because there is a deeply embedded caring and encouraging culture. Nurses are given the resources to continue growing no matter where they are in their careers.
Whether you start in one of our NP, RN, or LPN, positions we offer opportunities for growth. Plus, we offer a tuition reimbursement policy along with the Dr. Bud Scholarship for Nursing Students in an effort to minimize the financial burden of continuing education.
Prioritizing learning opportunities helps keep everyone confident in their ability to conduct best practices at Schneck.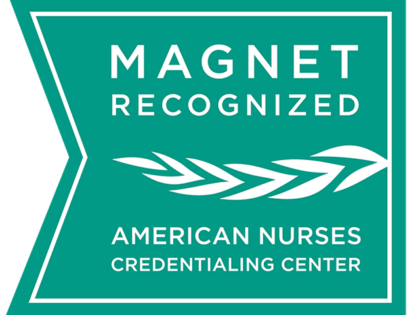 Surround Yourself with Support

Schneck makes every effort to support nurses in all aspects of their lives. Our facilities offer nurses the ability to practice with the most advanced technology. Our nurses work together to fulfill our mission — to improve the health of our communities.
Everyone here maintains strong working relationships to uphold a caring system that serves our community. Schneck is among only 8.5 percent of hospitals nationwide that have achieved Magnet® status from the American Nurses Credentialing Center. Of those, Schneck is among less than 1 percent to achieve Magnet recognition four consecutive times.
Find yourself in a fulfilling nursing position at Schneck where you WILL make a difference.

Join Our Nursing Team
Apply for a chance to develop your career and work alongside a team of passionate nurses. We can't wait to meet you!
View Nursing Jobs