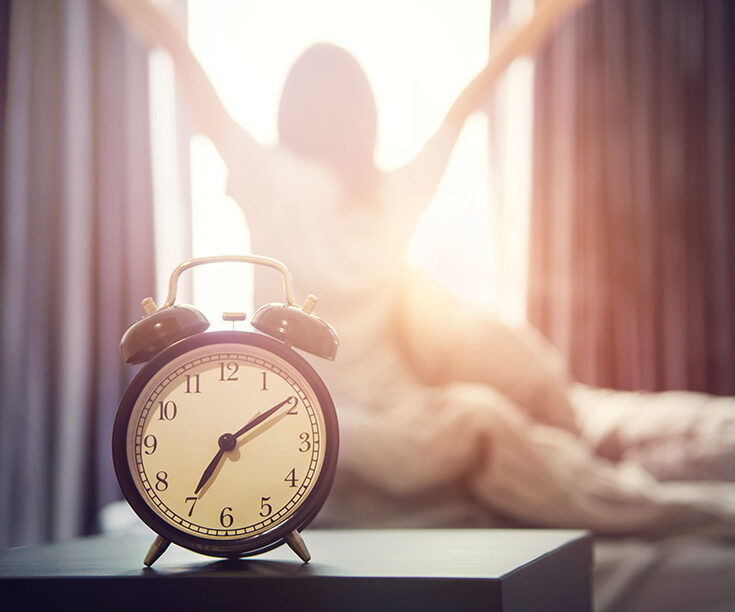 Schneck Sleep Center
Not getting proper sleep can have a negative impact on your health. We can help.
Snoring may be a symptom of a health problem, and the lack of sleep caused by snoring may be a problem in itself. One hundred million Americans are affected by some 84 sleep disorders, which result in diminished quality of life and personal health, and endanger public safety through their contribution to traffic and industrial accidents.

The Sleep Disorders Center at Schneck Medical Center offers ideas and treatments for snorers. The center may also be able to help people who have trouble falling or staying asleep, people who fall asleep at inappropriate times, and those who find sleeping more difficult as they become older. Dr. Jeffrey C. Hagedorn, medical director, is a sleep specialist certified by the American Board of Sleep Medicine.
Testing at the Sleep Center requires a primary care provider's referral. For more information about our Sleep Center, call (812) 522-0401 or send us an email.
The first step in diagnosing and treating a person with a sleep disorder is a sleep study, a test in which a technician monitors you while you sleep. Sleep studies allow sleep specialists to evaluate how well you sleep, and can provide a wealth of information that doctors can use to successfully treat sleep disorders. All interpretations are passed on to your physician.

Our newly remodeled sleep lab resembles an upscale motel suite with a queen-sized bed and complete bath, and is designed to provide all the comforts of home. Studies are routinely scheduled throughout the week. Due to the nature of the test, most patients are able to continue their daytime routine without the need to miss work or school.
Already scheduled for an In-Lab Sleep Test? Click below for specific instructions.
In-Lab Sleep Test Instructions »
A home sleep test or home sleep study is a modified version of a full sleep study in a sleep lab where patients are kept overnight.

The home study primarily focuses on breathing during sleep, which makes it possible to use equipment that has fewer sensors. Home sleep studies are best suited for patients who are thought to have obstructive sleep apnea, or OSA. OSA is a condition where breathing stops during sleep due to a closed or obstructed airway.

Home sleep tests are not the best choice for every patient, and not all insurances will cover the cost of home testing. Your doctor will work with you to decide what testing is best for your condition or symptoms.

Already scheduled for a Home Sleep Test (HST) Click below for specific instructions.
Home Sleep Test (HST) Instructions »
Patients come to the hospital to pick up the equipment and receive instructions on how to start the test. Sensors will monitor heart rate, oxygen levels, movement, and breathing efforts while sleeping. After sleeping approximately 6 hours, patients remove the device. The equipment is returned to Schneck for data download and interpretation. The referring physician receives the results within five days

Sleep Study Videos
Watch the videos below to learn more about sleep apnea and how to use at home sleep testing equipment.
Sleep Apnea Education
This video focuses on sleep apnea awareness. Learn the symptoms and get the help you need.
Sleep Apnea Treatment
This video walks the viewer through a typical sleep apnea treatment journey.
Home Sleep Testing Instruction
This video will teach you how to use the home sleep testing equipment.
Respiratory & Sleep Experts
Providing quality sleep services, close to home.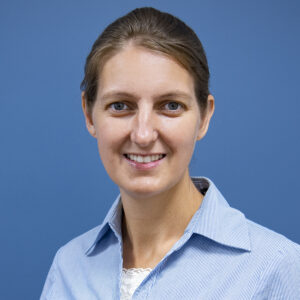 Emilee SurVance, DO
Sleep Medicine
View Info »
Located in the Schneck Outpatient Center
To access sleep services at the Schneck Sleep Center, enter the main entrance off of Brown Street.
Jackson Medical Building
225 S. Pine Street
Jackson Medical Building 2nd Floor
Seymour, IN 47274
Get Directions »
Conditions & Treatments
We can help you rest easier at night.
Stay Informed. Get Involved.
Explore new posts and learn about upcoming events in the Schneck community.
Related Blogs & Events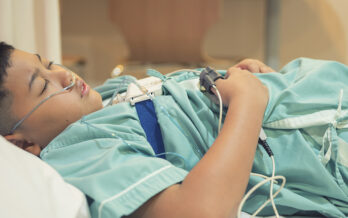 Blog
What Is a Sleep Study?
Read Blog »