Busting Hospice Myths and Misconceptions

What is Hospice?
Hospice is a special service that focuses on the quality of life for those who are nearing the end of their life. According to the Hospice Foundation of America (HFA), hospice is an option for those with an anticipated life expectancy of 6 months or less, and treatment won't provide a cure or control their condition.
Some people worry that hospice means they've given up or that they won't receive the care they need. This is not true.
Hospice is designed to create comfort by providing medical, spiritual, and emotional support for the patient and their loved ones.
Facing terminal conditions can be alarming and extremely difficult but we're here to dispel some myths surrounding hospice to make end-of-life care a peaceful experience.
Myth: Hospice means you've given up
Often, we instinctually want to fight until the very end, and to stop fighting means to give up. However, hospice isn't giving up.
It's giving yourself and your loved ones permission to stop the exhaustive process of treatment which requires non-stop hospital visits and appointments.
Hospice allows patients to be comfortable and at peace, and they are given the best quality of life possible.
Myth: Hospice is a place
It's a common misconception that hospice is a place you must move to when you elect services. This is not the case, hospice services can be provided wherever you call home, including your residence or a skilled nursing facility.
The majority of patients on hospice services live in their homes until they pass.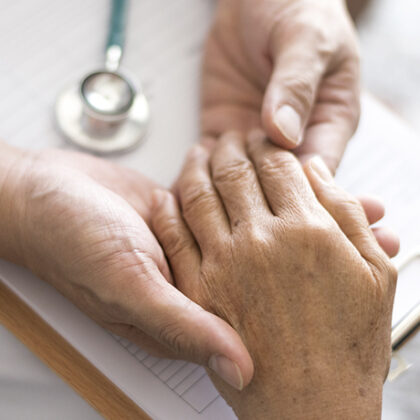 Myth: Hospice is expensive
As a medical service, many people assume that hospice will cost you and your family a great deal of money. The reality is the opposite since hospice may not cost anything out of pocket. It is covered by Medicare, Medicaid, Veterans' benefits, and most private insurances.
Myth: Hospice will immediately use morphine
The goal of hospice is to keep the patient's pain under control and stay as comfortable as possible. While pain and symptom management can include giving the patient morphine and other comfort medications, not all patients will need it.
Additionally, the patient is in total control of their palliative care, so they can choose if and when they use morphine.
Myth: Hospice expedites death
Hospice does not expedite death and does not help patients die. In fact, we sometimes find that patients live longer than expected when they choose to receive the support of hospice services.
Hospice ensures the patient is no longer suffering from the symptoms of their terminal illness. It keeps them comfortable by managing pain and symptoms, such as shortness of breath or restlessness.
Myth: Hospice means giving up control and forfeiting treatment
When you elect hospice, you (or your power of attorney) are always in control. You are in the driver's seat, and hospice is there to support you. You can choose to stop or pause hospice care and resume at a later time.
If you do not want certain medications, they will not be forced on you. The hospice care team will work with you to honor your wishes in every aspect of your care.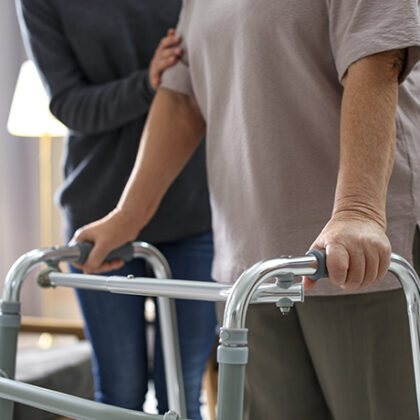 Myth: Hospice services halt after six months
Although hospice is for patients who have a life expectancy of six months or less (should the disease run its natural course), you can be on hospice for much longer than that–and many patients are.
Hospice patients are assessed regularly during each benefit period. As long as they continue to meet Medicare criteria, patients can continue to receive hospice support indefinitely.
Myth: Hospice requires you to switch doctors
You do not have to give up your primary care physician (PCP) when you are admitted to hospice. In fact, your PCP is a crucial member of the hospice care team.
The hospice team will work with your physician to be sure they are updated on your condition and any changes in your care plan.
Myth: Hospice is only for cancer patients
It is commonly thought that only cancer patients can receive hospice support. However, hospice is for any patient with a terminal diagnosis.
Other common diagnoses of hospice patients are end-stage lung diseases (such as COPD or emphysema), heart disease, kidney disease, Parkinson's, ALS, Alzheimer's, and dementia.
We're Here to Support You
Comfort, dignity, respect, quality of life, compassionate care, and bereavement support are the priorities for end-of-life care.
The Schneck Hospice team of professionals will work with you to meet your goals and add value to this season of life.
Call Us
Stay Informed. Get Involved.
Explore the latest Schneck news, blogs, and upcoming events.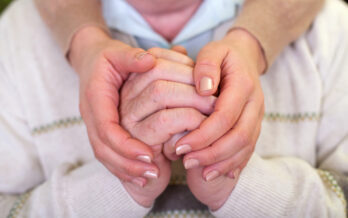 News
Schneck Home Health Earns 2022 SHPBestTM "Superior Performer" Patient Satisfaction Award
Read News »