Mission Act Veteran Care at Schneck


What Is the Mission Act?
The Mission Act or the Maintaining Internal Systems and Strengthening Integrated Outside Networks Act, is a law that provides veterans better access to the healthcare they need when they need it most. The law strengthens the health care services offered by the Department of Veteran's Affairs (VA) by allowing veterans to seek care outside of the VA under their existing benefits. The Mission Act also features over 50 objectives which include:
Streamline and improve community care for veterans
Establish a new urgent care benefit for veterans
Expand the eligibility of veteran family caregivers
Provide robust telehealth services that meet veterans where they are
---
Services Covered Under the Mission Act
Veterans seeking care from a community provider like Schneck have access to the same range of services available at the VA. These services can range from primary care and specialty to urgent care and telehealth.
Primary & Specialty Care
Schneck's primary care and specialty doctors are some of the best in the world. They're available to provide ongoing care or specialty procedures that cover our veterans' full range of health needs.
Learn about Schneck Primary Care »
Urgent Care
Schneck's urgent care services are ideal for a range of immediate and short-notice routine health needs. Veteran patients will find the same high level of expertise at our urgent care centers that they come to expect from their VA providers.
Learn more about Schneck Urgent Care »
Telehealth
Schneck offers telehealth visits for a vast majority of our services. Veterans seeking a telehealth appointment should reach out directly to Schneck to determine their eligibility. We're happy to answer your questions.
Call Schneck Medical Center »
---
How to Receive Mission Act Care at Schneck
The first step to receiving veteran care at Schneck is determining your eligibility. It's best to reach out to your local VA to gain approval of care prior to visiting us. In order to receive care at Schneck Medical Center, you must qualify for one or more of the following criteria.

Criteria to Qualify:
You qualify for care at another provider if the VA is not able to provide the procedure you need. Specialty operations, for example, may qualify under this criteria.
If you live in a state such as Hawaii, Alaska, or another related US territory without a VA, you may qualify for care at another healthcare provider.
Veterans who qualify under the previous distance rule and meet the following criteria may be eligible:
Veteran was eligible under the 40-mile criterion under the Veterans Choice Program on the day before the VA MISSION Act was enacted into law (June 6, 2018), and
Veteran continues to reside in a location that would qualify them under that criterion.
A veteran must also qualify for the following criteria if they meet the two listed above:
Veteran lives in one of the five States with the lowest population density from the 2010 Census: North Dakota, South Dakota, Montana, Alaska, and Wyoming, or
Veteran lives in another State, received care between June 6, 2017, and June 6, 2018, and requires care before June 6, 2020
The new distance and access criteria are provided by the VA below:
Average drive time to a specific VA medical facility
30-minute average drive time for primary care, mental health, and non-institutional extended care services (including adult day health care)
60-minute average drive time for specialty care
Appointment wait time at a specific VA medical facility
20 days for primary care, mental health care, and non-institutional extended care services, unless the Veteran agrees to a later date in consultation with their VA health care provider
28 days for specialty care from the date of request, unless the Veteran agrees to a later date in consultation with their VA health care provider
A Veteran may be referred to a community provider when both the Veteran and the referring VA provider agree that it's in their best interest to see an outside community provider.
If you have received prior care at a VA facility and it was substandard, you may qualify for care at a community provider.
Reach Out to Schneck
If you or a loved one qualify for care at Schneck, please contact us. We are happy to direct you to the right person that can provide the care you need.
Call Us: (812) 522-2349
Stay Informed. Get Involved.
Explore the latest Schneck news, blogs, and upcoming events.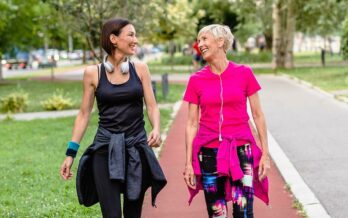 Blog
Self Care during Breast Cancer Treatment
Read Blog »