Schneck Orthopedics and Sports Medicine Welcomes Dr. Darcy Marr

Dr. Darcy Marr is an orthopedic surgeon specializing in sports medicine. He received his medical degree and completed his residency at the University of British Columbia, and a fellowship at the University of Illinois in orthopedics sports medicine.

Where did you grow up? I grew up in Abbotsford, British Columbia, Canada. In high school, I played ice hockey and golf. I continued to play ice hockey in college.

Please tell us about your family. I am very lucky to have a wonderful wife and three adorable young kids!

What hobbies do you enjoy? I enjoy golf, softball, fitness, cooking and reading.

What is the one place you would most like to visit? Pamplona, Spain.

When did you know you wanted to be a physician? I knew at the age of 17.

What is a favorite memory from your medical training? I have a three-way tie for my favorite memory during this time! Being present for the birth of each of our three children—one at the end of medical school, one during residency, and one during fellowship.

What do you like most about practicing medicine? Helping others.

What is your most memorable patient story? There was one patient during my residency who came in with a severe injury during an overnight shift. My team and I were able to get his pain under control and fix his problem. The next morning on rounds, his family was at his bedside. They were so grateful and kind. They gave me two mangos as their way of saying thank you. I will always remember that particular case.

What attracted you to work at Schneck Medical Center? Hands down it is the people. Everywhere we went in the hospital and in Seymour and the Jackson County area, we were greeted by caring, engaged, and friendly people.

Dr. Marr joins Schneck Orthopedics & Sports Medicine in September. For more information, please call Schneck Orthopedics & Sports Medicine at (812) 524-3311.
Visit Dr. Marr at Schneck Orthopedics & Sports Medicine
Schneck Medical Center, Main Entrance, Level 5
411 W. Tipton St.
Seymour, IN 47274
Get Directions »
Stay Informed. Get Involved.
Explore the latest Schneck news, blogs, and upcoming events.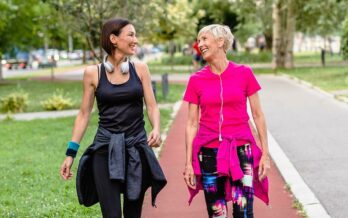 Blog
Self Care during Breast Cancer Treatment
Read Blog »