Schneck Primary Care Welcomes Dr. Stephanie Williams

Dr. Williams is a family medicine physician joining Schneck Primary Care. She received her medical degree from Marian College of Osteopathic Medicine and completed her residency at Community East Family Medicine Program in Indianapolis.
Where did you grow up?
I grew up in Brownstown, Indiana. I attended Brownstown Central Public Schools and participated in summer softball leagues as well the FFA during my time there.
Please tell us about your family.
I married my best friend and husband in 2017. We started dating my junior year of high school. We love spending our time traveling and trying local restaurants. We also love trying out every coffee shop we can come across. Although we do not yet have children, we love spending time with our nieces and nephews. They keep us busy and entertained for sure!
What hobbies do you enjoy?
I love spending any free time with family. I enjoy anytime I can be outdoors, especially with our family camping trips. My husband and I enjoy cooking together and I especially enjoy baking.
"Family Medicine allows me to witness my patients grow and change throughout the years and I love taking that journey with them."
When did you know you wanted to be a physician?
I felt called to pursue a career in medicine when I was a freshman in high school. My older sister experienced a significant injury during her sophomore year of high school and while attending her doctor's appointments, I witnessed how much comfort and care her physicians provided to her and my family. I knew then that I wanted to take the skills I had both personally and academically and put them to use to help better the lives of those around me, just as those physicians did for my family.
What do you like most about practicing medicine?
Family Medicine has been a great fit for me as I love getting to know my patients and their families. I find a lot of joy being able to take care of a wide variety of patients with various ages and backgrounds. Family Medicine allows me to witness my patients grow and change throughout the years and I love taking that journey with them.
What attracted you to work at Schneck?
During my summers in college, I actually worked as a phlebotomist here at the Schneck diagnostic lab. It was my first real job and I loved the guidance and care I received from those working there. It has been an honor of mine to come back and work with a hospital system that encouraged my education throughout my training. I am very excited to come back home to continue to provide quality patient centered care to my community.
Interested in scheduling a visit with Dr. Williams?
Call Schneck Family Care today at 812-522-1613 to schedule your appointment.
Call Now
Stay Informed. Get Involved.
Explore the latest Schneck news, blogs, and upcoming events.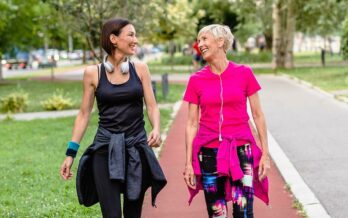 Blog
Self Care during Breast Cancer Treatment
Read Blog »