Cancer Care at Schneck
The Schneck Cancer Center has everything you expect of a top-flight Cancer Center – knowledgeable and caring staff, state-of-the-art technologies, and most importantly comprehensive services under one roof. And it's right here in Seymour, Indiana. We built it here for one reason: You.
Cancer Therapies
Schneck Cancer Center utilizes a range of standard therapies when diagnosing and treating cancer patients.
Medical Oncology

Medical Oncology is an area of specialized cancer treatment that focuses on implementing systemic therapies that target cancer cells throughout the body. Treatments such as chemotherapy, immunotherapy, and hormone therapy are utilized to minimize and neutralize cancer cells within the body.

A medical oncologist works directly with our patients to ensure they fully understand the full scope of their diagnosis and the resulting treatment options available for their specific type of cancer.
Radiation Oncology
Radiation oncologists implement radiation-based treatments that fight cancer.
Technology such as a four-dimensional CT scan is utilized to identify cancer cells. Radiation therapies such as IMRT (Intensity Modulated Radiation Therapy) are then implemented to carry out a targeted treatment plan. Radiation oncology allows for a more localized approach to cancer treatment, only affecting the cancerous areas or tumors and protecting the surrounding healthy tissue.
Pinpoint accuracy and highly personalized treatments make Schneck Cancer Center the ideal oncology provider in Seymour, Indiana.

Schedule a Consultation
Reach out to the Schneck Cancer Center for more information about our approach to cancer care.
Call Now
Schneck Cancer Center expands Radiation Therapies
The Schneck Cancer Center team is proud to offer expanded radiation oncology services to our patients. Our new Varian TrueBeam linear accelerator is one of the most advanced therapies available. In addition to more precision, one of the greatest benefits of this new technology is faster treatment times for our patients.
Learn More

Nurse Navigators: Guiding You Through Treatment
A cancer diagnosis can be life changing. Schneck's Nurse Navigator is specially trained to coordinate the clinical, educational, and supportive needs of our patients who are either facing a possible cancer diagnosis or are newly diagnosed with cancer. From the time of an abnormal biopsy, the Navigator is available, providing education, support, and assistance to obtain comprehensive cancer care at Schneck Medical Center.


How a Nurse Navigator Assists Patients
Coordinates with the patient, family, and caregivers to provide timely appointments and procedures
Links the patient with appropriate resources such as social workers, who can be a valuable resource for financial and social care
Provides education throughout the disease process for the patient, family, and caregivers
Facilitates communication between the patient and providers
Links the patient with appropriate follow-up care at completion of treatment
Schneck Cancer Center Providers
World-class cancer care close to home. Our providers are some of the most caring and highly qualified oncologists available.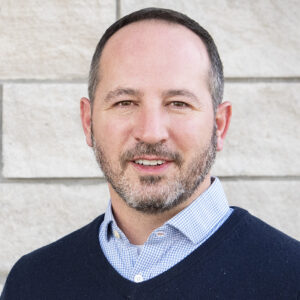 Robert Barriger, MD
Radiation Oncology
View Info »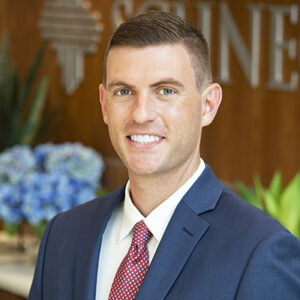 Jordan C. Maryfield, MD
Medical Oncology, Hematology
View Info »
"They are the Best Cancer Treatment and Care Providers around! Wouldn't go Anywhere Else!"

-Robert, Schneck Cancer Center patient
Schneck Cancer Center
Top tier care, right here at home in Seymour, Indiana. Click on a location to see hours of operation.
Stay Informed. Get Involved.
Explore new posts and learn about upcoming events in the Schneck community.
Related Blogs & Events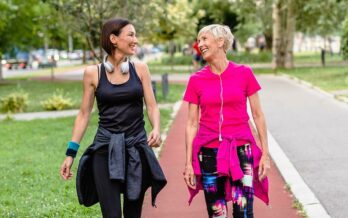 Blog
Self Care during Breast Cancer Treatment
Read Blog »