Schneck Home Services
There's no place like home. This is particularly true for patients who don't require the acute care of a hospital, but do need assistance in recovering from an illness or injury. Our Home Health team will work with your physician to help you return to the best quality of life possible.
There's no place like home when dealing with a terminal disease either, and Schneck Hospice Services team will address all immediate needs of your family when faced with end of life care.
There's no place like home. This is particularly true for patients who don't require the acute care of a hospital, but do need assistance in recovering from an illness or injury. A hospital physician, your primary care physician or a specialist can order home health care for you. Home health care includes a team of professional staff who work with your physician to obtain the best treatment plan to return you to the best quality of life possible.
There's no place like home when dealing with a terminal disease either, which may not always be possible. Schneck Hospice Services addresses all immediate needs of your family when faced with end of life care. Our Schneck Hospice team consists of nurses, social workers, spiritual support and emotional support. Hospice provides the best care by bringing professional care into the home.
Call (812) 522-0460 and select Option 3 for the referral/intake department.
Home Health
Home Health Care is devoted to bringing professional health services right into your home; where you feel most comfortable. We offer 24 hours a day, 365 days per year nursing support. Also physical, speech and occupational therapies, home health aides, dietetic/nutritional services, and medical/social services to those recuperating from illness or learning to cope with chronic disease and disability. 



Skilled nursing staff provides care under the direction of a physician and may include, but is not limited to:
Total parenteral / enteral nutrition
Pain management
Chemotherapy
Diabetic instruction
Catheter changes
Injections
Ventilators
Ostomy care and wound care
Dressing changes
Blood draw for diagnostic tests
Post surgery care
Palliative or comfort care
Physical therapists work with you and your physician to design a care plan specific to your needs. Services include therapy for:

Hip, knee and shoulder replacements
Fracture and other orthopedic injury/repair
Weakness/immobility
Post fall events
Strokes
Assistive device assessment, use and education
Speech Therapists develop a plan of care with you and your physician to address:
Post stroke symptoms
Word formation/communication skills
Swallowing
Thought formation retraining
Memory retention
Relearning reading and writing skills
Occupational Therapists develop plans of care for:
Increase independence in the activities of daily living
Home modification recommendations to suit your specific needs
Special adaptive equipment assessment and education to make instrumental activities of daily living easier
Shortness of breath (Dyspnea) management
Medication management
Low vision assistance
Hearing safety strategies
Nutritional Services
Registered dietitians work with your nurse and doctor to provide:
Meal plans for dietary restrictions
Recommendations for feedings
Home Health Aides
Certified home health aides provide personal care as ordered by your doctor and nurse. Services may include:
Bathing
Grooming
Oral Care
Hair Care/shaving
Nail/skin care
Perineal care
Companionship

Medical/Social Service Assistance

Licensed Medical Social Workers provide a personalized care plan under a physician's supervision to provide:
Financial assistance
Housing assistance
Caregiving options
Support services
Links to other community resources
Home Health referrals are accepted seven days a week and may be made by calling (812) 522-0460, asking your physician, or inquiring while a patient is in the hospital.

Payment of Home Health Care services may be covered by Medicare, Medicaid, VA, or private insurance programs. Individuals may also pay for services not covered by insurance. Our staff can assist in answering your specific questions about reimbursement.
Schneck Hospice
Comfort, dignity and respect, quality of life, understanding patient and family strain, compassionate care and bereavement support are the priorities for end of life care. This season of life is valued and respected by all persons involved. The Schneck Hospice team of professionals and volunteers will work with you to meet your goals of care including mental and spiritual needs. The focus of care is comfort so life can be lived to its fullest. Hospice does not hasten or postpone the end of life.

What is Hospice?
Learn what Hospice is... and is not in this short video.
Schneck Medical Center Hospice provides:
Free nursing evaluation
Skilled nursing care (infusion therapy, pain management, symptom management, case management)
24 hour on-call nursing support
Hospice Aides (bathing, personal care)
Therapy services (physical, occupational, and speech therapy)
Individual and family counseling (short-term individual and family support with a focus on assessment and referral if needed)
Social work services (home needs assessment, community referrals, assistance with funeral planning, and psychosocial plan of care)
Pastoral and spiritual care
Volunteer support (companionship, respite for caregiver)
Bereavement support for loved ones (Memorial services, resources, support groups/Grief Share)
Dietary counseling
Pharmacy support
Hospice services are available to everyone, regardless of ability to pay. Medicare and most private insurance policies reimburse services. Patients who choose the Hospice Medicare Benefit will have all needs relative to the terminal illness covered with no deductibles or co-insurance participation. The attending physician continues to bill as usual.

Who is eligible for Medicare Hospice Benefits?
Hospice care is covered under Medicare Part A (hospital insurance).
Learn more at the Medicare benefits here.
What is not covered?

Treatment to cure your terminal illness is not a covered service. As a hospice patient, you will receive comfort care to help you cope with your illness, not cure it. Comfort care includes medications for symptom control and pain relief, physical care, counseling and other hospice services. Hospice uses medicine, equipment, and supplies to make you as comfortable and pain-free as possible. You should talk to your doctor if you are thinking about potential treatment to cure your illness. As a hospice patient, you will always have the right to stop hospice care and go back to your regular doctor or health plan.

Can I keep my Medicare health plan?
Yes. You should use your Medicare health plan to get care for any health problems that are not related to your terminal illness. You may be able to get this care from your primary care physician or from the hospice doctor. When you use your Medicare health plan, you must pay the deductible and coinsurance amounts (if you have the original Medicare plan), or the co-payment deductibles per your plan. For more information about Medicare health plans, including deductibles, coinsurance, and co-payments, look in your Medicare & You handbook. If you do not have the Medicare handbook, you can get a free copy by calling (800) 633-4227 (800) MEDICARE.
Your doctor and the hospice will work with you and your family to set up a plan of care that meets your needs. The plan of care includes the hospice services you need that are covered by Medicare. Below is a list of these services, including grief and loss counseling for your family.

The care that the hospice gives you is meant to help you retain quality of life by giving you comfort and relief from pain. The focus is on care, not cure.
You can receive hospice care as long as your doctor certifies that you are terminally ill and probably have less than six months to live. Even if you live longer than six months, you can receive hospice care as long as your doctor recertifies that you are terminally ill.

Referrals and questions about our hospice may be made by contacting the Hospice Care Coordinator. A physician referral is required.
Call now »
Get to Know Schneck Hospice.
Learn more about Schneck Hospice - follow us on Instagram!
Follow Schneck Hospice
Home and Long Term Care Providers
Our home care experts provide professional, compassionate care.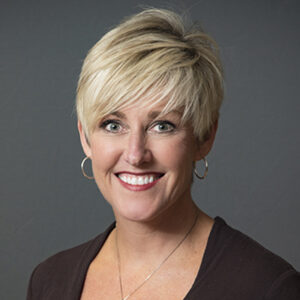 Pamela H. Snook-Tidd, MD
Family Medicine
View Info »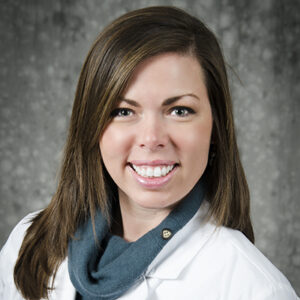 Virginia M. Stewart-Kinney, FNP-BC
Long Term Care
View Info »

Sarah E. Whipker, NP
Long Term Care
View Info »
Schneck Home Health & Hospice
Call us at our office, but we'll bring the care home to you.
Stay Informed. Get Involved.
Explore new posts and learn about upcoming events in the Schneck community.
Related Blogs & Events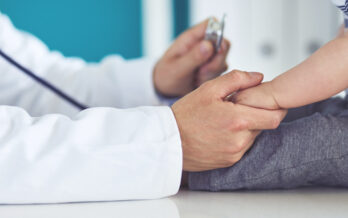 Blog
Preparing for Pediatric Appointments
Read Blog »