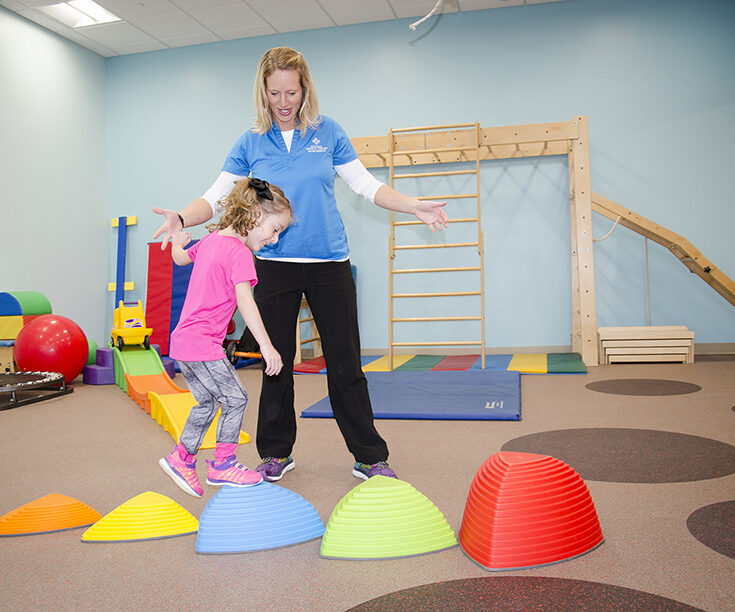 Schneck Rehabilitation Services
Schneck's Rehabilitation Services offers a comprehensive program to promote healing and restore function while in the hospital and also at our outpatient rehabilitation center.
Our team works closely with you and your physician to develop an individualized plan of care to promote overall health and restore mobility. We offer a wide range of one-on-one therapy services for patients of all stages of life.

Our therapies include
Physical Therapy
Occupational Therapy
Speech Therapy
Wound Care
Hand Therapy
Home Health Care (PT, OT, and SPT)

Athletic Training
Specialty Services

Pediatric Therapy, including bilingual services
Infant swallowing evaluation and modified barium testing
Hand Therapy
Lymphedema Therapy
Vestibular Therapy
Learn more about our services below.
Schneck's physical therapists focus on recovering from injuries or surgery. Our team is nationally recognized by The Joint Commission for the excellent care of joint replacement patients. We extend that excellence to patients of all ages - babies through seniors - and for all ailments - sprains and strains through major orthopedic surgery.

Physical therapy can help restore function and mobility by:
Relieving pain caused by surgery or medical problems
Building muscle strength, increase mobility, and improve circulation
Helping patients recovering from illness or accidents learn to stand, walk, and grasp
Teaching physically disabled patients to improve basic functions

Specifically, Rehabilitation Services treats:
Musculoskeletal injuries: lower back, shoulder, spine (cervical), knee, etc.
Sports Medicine: injury prevention in athletes, post-surgical interventions, injury rehab
Neurological rehab: stroke (CVA), traumatic brain injury, neuropathy, Parkinson's disease and multiple sclerosis
Pediatrics: developmental delay, Down Syndrome, etc.
Balance: Gait and balance training, fall prevention
Kinesio taping, cupping, dry needling
Women's health: pelvic floor therapy, incontinence treatments
Contact Us
For more information about Physical Therapy, contact Rehabilitation Services at 812-522-0177.
Occupational Therapy helps patients achieve and maintain independence. Encompassing injury, illness, and developmental delay, our specialists develop a treatment plan to help patients regain or gain skills for everyday activities.

Occupational Therapy treats:
Hand, wrist and elbow injuries (Certified Hand Therapist)
Lymphedema therapy (Certified specialists)
Vestibular rehabilitation
Pediatrics, adults and older adults
Activities of daily living
Custom splints and braces
Contact Us
For more information about Occupational Therapy, please call (812) 522-0177 or email us.
Communication is the ability to organize thoughts, transmit them to others, and receive and understand messages. Generally, this complex process is completed with little effort. But injury, illness, or developmental delay can impair the communication process.

It is estimated that 10 percent of Americans of all ages suffer from speech impediments. The Speech Pathology Department of Schneck Medical Center offers a comprehensive program for identifying and treating these problems.

Recognizing the Need for Speech Pathology Services
While every child is unique, all children develop in similar ways. When communication skills do not develop within a normal period of time, it is important to have the child evaluated. Early intervention may be critical in the development of appropriate speech or language skills.

Adults can also experience communication problems. Stroke, degenerative neurological diseases, traumatic brain injury, and numerous other problems can produce conditions that interfere with a person's ability to communicate effectively.

Problems with swallowing, or dysphagia, can be difficult for both children and adults. The causes of Dysphagia include premature birth, cleft lip/palate, stroke, degenerative neurological diseases, and oral/pharyngeal cancers. Compensatory techniques or other treatments from speech pathologists may alleviate these problems.

Childhood Disorders
Speech disorders are characterized by:
difficulty articulating or producing sounds; substituting one sound for another; omitting or distorting a particular sound
a voice that is hoarse, harsh, or breathy; too high or too low; too loud or too soft
disruptions in speech rhythm, including hesitations, repetitions, blocks, or prolongations of sound

Language disorders are characterized by:
difficulty comprehending or understanding language
difficulty using language, such as poor sentence structure, limited vocabulary, or lack of speech
difficulty processing or interpreting what one hears or sees

Swallowing disorders are characterized by:
difficulty sucking as an infant
difficulty transitioning to cup-drinking
difficulty transitioning to different textures of food
difficulty chewing textured food
coughing or choking frequently during eating or drinking

Adult Disorders
Speech disorders are characterized by:
dysarthria - unclear speech due to oral muscle weakness
apraxia - difficulty processing the initiation or sequencing of sounds; voice that is hoarse, harsh, or breathy; too high or too low; or too loud or too soft
disruptions in speech rhythm - hesitations, repetitions, or prolongations of sounds

Language disorders are characterized by:
aphasia - difficulty understanding, processing, or comprehending language
difficulty expressing messages or putting thoughts together
anomia - difficulty finding the right words to say

Swallowing disorders are characterized by difficulty with:
coughing or choking during or immediately following meals
taking medications (not a problem if independent of another problem)
chewing or manipulating food in the mouth
swallowing food completely
painful or labored swallows
feeling that food becomes lodged in the throat
Obtaining Treatment
The earlier a communication/swallowing problem is diagnosed, the greater the chance for successful treatment. And our team of speech-language pathologists is well-equipped to assess and treat these disorders.

Our speech pathologists hold Masters degrees in communication disorders, are certified by the American Speech and Hearing Association, and are licensed to practice speech pathology by the State of Indiana.
Contact Us
For more information about Speech Therapy, please call (812) 522-0488 or email us.
Our pediatric therapy program treats patients from infancy to teens. we offer physical, occupational, and speech therapy.
Sensory integration
Bracing recommendations
Infant swallowing evaluations
Feeding assessments
Bilingual Speech therapist (Spanish)

Our dedicated pediatric floor allows children to jump, swing, slide, and roll their way to better health.
Schneck offers advanced treatment for chronic, difficult or unhealed wounds. Schneck Wound Care works closely with multiple medical specialties, along with the patient's primary care physician, to provide comprehensive and coordinated care for the entire wound continuum of care-from acute to slow, non-healing wounds. Our approach to healing means less risk of infection, increased mobility, and less risk of hospitalization.


Techniques include:
Vacuum-assisted closure
Wound dressing
Compression therapy
Debridement
Foot Wound Care
Schneck Foot Wound Care focuses on treating patients with healing and non-healing wounds of the foot and ankle commonly associated with complications from:
Diabetes
Vascular disorders
Pressure sores
Traumatic wounds
Working in conjunction with Dr. Jason Woods, Schneck's wound care team uses leading-edge treatment modalities to promote wound healing, including:
Negative pressure wound therapy (wound vac)
Bioengineered tissue applications
Total contact casting
Surgical treatment or reconstruction for limb salvage
Wound Care Physicians

Dr. Jason Woods, Dr. Wendy Goldstein, and Dr. Jeffrey Schulz are experienced wound care experts who work as part of our team.
Location
Schneck Rehabilitation Center
Schneck Outpatient Center, 3rd Floor
411 West Tipton St.
Seymour, IN 47274
Contact
Phone: (812) 522-0177
Fax: (812) 522-0766
Referrals: Please fax orders to Schneck Centralized Order Intake at (812) 523-5235
Hours
Monday-Friday, 7:00 a.m. to 6:00 p.m.
Our certified hand therapist
To make the check in process easier, please print off the following forms and bring them with you to your first appointment.
Schneck Rehab Services
Schneck Rehab offers the care you need, close to home.





Schneck Rehab Locations
Schneck Outpatient Center, Level 3
411 W. Tipton St.
Seymour, IN 47274
Get Directions »
Stay Informed. Get Involved.
Explore new posts and learn about upcoming events in the Schneck community.
Related Blogs & Events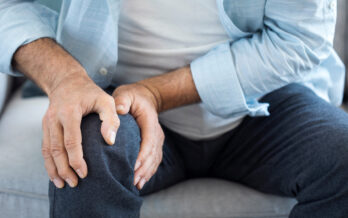 Blog
Relieve Joint Pain Now: 3 Steps You Can Take
Read Blog »