Weight Management
Schneck offers comprehensive weight management solutions.
Schneck Dietitians are part of our Nutrition Services team committed to helping improve the health of our communities. Weight management can seem like an overwhelming task, but with the help of our Schneck Team, you can live your healthy best!
Weight Management Options
Schneck's one-on-one comprehensive weight management and lifestyle program is a six-session plan covering essential skills:

Customized meal plan and nutrition basics
Physical activity
Heart healthy plan
Behavior modification and stress management
Eating out and/or topic of patient's choice
Wrap up/back on track

Additional follow-ups are encouraged for continued support to meet weight loss and lifestyle goals.

For more information, please call Nutrition Services or email us.
Call Now

Diabetes Self-Management Training
Schneck's Diabetes Self-management Training program provides an overview of diabetes, carbohydrate counting, and meal planning. The sessions are taught by our Registered Dietitians. Follow-up appointments are strongly encouraged for lifestyle change success. Prediabetes management and education for adults and children is also available.
For more information, please call our our dietitians or email us.
Call Now

Our programs require a medical provider referral. Ask your doctor's office to contact us for a referral form. There is a fee for our one-on-one consultation. We will bill your medical insurance provider, so it is recommended that you contact your insurance prior to your appointment to determine your coverage level and anticipated out of pocket cost for nutrition counseling.

Are you ready for a change? Talk to your doctor about a referral to Schneck Nutrition Services.
Schneck Bariatrics
Helping you discover a healthier you. At Schneck Bariatrics, that's our mission. If you've struggled to lose weight with diets, exercise or supplements, then our bariatric surgery program might be for you.
Learn more

Stay Informed. Get Involved.
Explore new posts and learn about upcoming events in the Schneck community.
Related Blogs & Events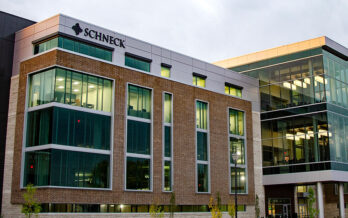 News
Schneck Medical Center Receives Five Star Quality Rating from Centers for Medicare & Medicaid Services
Read News »