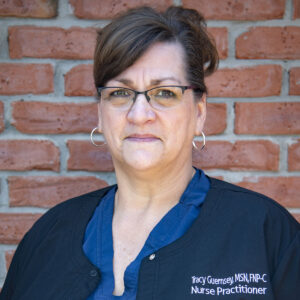 ---
About:
Teresa K. Guernsey is a certified nurse practitioner with Schneck Urgent Care. She sees patients of all ages for a variety of conditions, such as respiratory illnesses, urinary tract infections, ear infections and more.
Education:
Bachelors of Science - Nursing
Indiana State University
Master of Science - Nursing
Indiana University Purdue University Indianapolis
Get to Know Teresa Guernsey, FNP-C
Check out the Q&A Session below to learn more about Teresa.
I have worked at Schneck in a variety of positions. I started as an RN on 4N as a med-surg nurse, working the summer and every other weekend while I completed my bachelor's degree. I have worked 4N, House supervision, Operating Room, Weekend option on 4N, and most recently as a certified infusion nurse (CRNI) in the Infusion Center. In 2018 I was presented with an opportunity to further my education at IUPUC to become a Family Nurse Practitioner. I graduated in 2021, and am presently working at Schneck Urgent Care.
I was born and raised in Seymour and graduated from Seymour High School. I am married and have 3 children. My husband and I moved to Henryville 26 years ago. I enjoy making candy and baking all sorts of breads and desserts, going to flea markets, and just spending time with my family. Although I live closer to the larger hospitals in Louisville, I have continued to choose health care at Schneck because it is where I get the best care. The people who work at Schneck are professional and caring, and many of them are friends. I am grateful to be able to continue my career at Schneck.
Providing Care at These Locations
Stay Informed. Get Involved.
Explore the latest Schneck news, blogs, and upcoming events.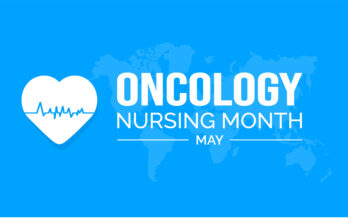 Blog
The Heart Behind an Oncology Nurse
Read Blog »
We're committed to your health.