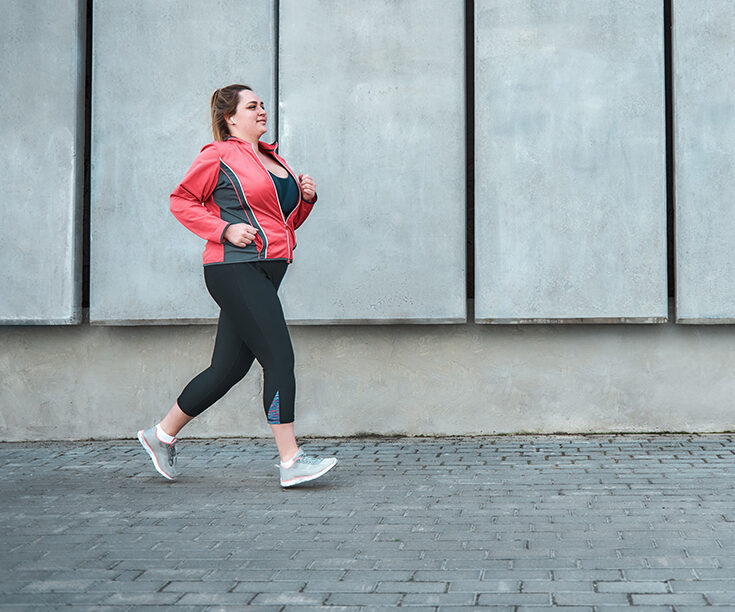 Schneck Bariatrics
Bariatric Surgery at Schneck could be your first step to better health.



Helping you discover a healthier you. At Schneck Surgical Weight Loss, that's our mission. If you've struggled to lose weight with diets, exercise or supplements, then our bariatric surgery program might be for you.

We call it a program because losing weight takes more than just having the surgery. It takes knowledge and empowerment. That's what our program promises you.
Start with our Informational Seminar
Bariatric Surgery is a big step. We want you to be well-informed as you as you set out on your journey to better health. Take the first step and watch our seminar.
Schneck Bariatric Team
Your team includes our surgeons, nurses, psychologists and dietitians.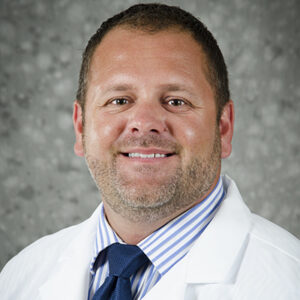 G. Brandon Millick, MD
Bariatrics/Surgical Weight Loss, General Surgery, da Vinci Surgery
View Info »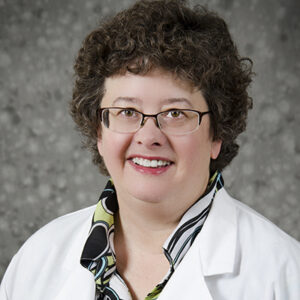 Cathy R. Hildebrand, NP
Bariatrics/Surgical Weight Loss
View Info »
Figuring out if you're a candidate for bariatric surgery is the first step on your journey to better health. In most cases, bariatric surgery is a good choice for someone who has repeatedly tried to get healthy with diet, exercise, or weight loss supplements but hasn't been successful.

At Schneck, we perform weight loss surgery on adults ages 18 to 65. Patients older than 65 may be considered, depending upon their health. There are additional factors that we look at as we evaluate whether bariatric surgery is a good fit for you. These include your body mass index (BMI) and your personal commitment.

Your BMI
You'll hear people mention BMI frequently when discussing bariatric surgery. Your BMI is an estimate of your body fat based on the ratio of your weight to your height.

A healthy BMI is between 18.5 and 24.9. As numbers increase beyond 25, so does the risk of serious medical conditions.

People with a BMI of 40 and up are potential candidates for surgery, as are those with a BMI of 35 and up who have one or more obesity-related conditions, such as:
Type 2 diabetes.
High blood pressure.
Elevated or high cholesterol levels.
Sleep apnea.
Gastroesophageal reflux disease (GERD).
Find out if you're a candidate
If you feel that you meet the general criteria described above and are ready to take the next step, watch our virtual seminar. Any questions? We'd love to hear from you. Call us at 812-523-5230.
Talking about your fears and expectations with others who've been in your shoes can be so valuable. Our Bariatric Support Group is designed for people who are getting ready for surgery, and for those who have already had their procedure.
The support group meets quarterly and provides a safe place for people to discuss their weight loss journeys. The group has been around for over 10 years and has more than 75 active members.

Topics and events vary from meeting to meeting, but the focus is always on better health. We have cooking demonstrations and feature guest speakers, such as our staff psychologist, doctors and dietitians. The people you meet in support group will become like family.

Having bariatric surgery requires lots of education and certain lifestyle changes prior to your operation. The more you prepare, the more successful you'll be afterward. Let's look at the steps you'll take.

Watch our bariatric surgery seminar
We recommend that everyone who is interested in bariatric surgery watch our virtual bariatric seminar to learn more about the procedures we offer.

It's a great idea to contact your insurance company before watching the seminar. Ask what your coverage is for weight loss surgery. We cannot schedule a consultation until we know your coverage.

Gather your health history
During your first consultations with us, we will go over your health history and medical records. Getting this information together can take some time. We advise starting on that process as soon as you understand your insurance coverage.

If you're confused about the information you'll need, we encourage you to call our office for clarification.
Meet your bariatric surgery team
Schneck Bariatrics takes a team approach to your bariatric surgery. On top of meeting with your expertly trained bariatric surgeon, you will meet our staff psychologist and have monthly sessions with a registered dietitian to plan your nutritional requirements for before and after surgery.

You'll also be given a general health evaluation from our nurse practitioner.

Learn about the lifestyle changes you'll need to make
We recommend doing as much as you can ahead of time to learn about life after surgery. Becoming familiar with the foods and portion sizes you'll be able to eat, and the vitamins and minerals you'll need will make the surgery less of a shock to your lifestyle.
Prior to surgery, you'll be asked to give up drinking alcohol and smoking (for good). And you'll be expected to follow your dietitian's nutritional instructions to the letter.

We promise to do everything in our power to make sure that you are educated and prepared for your bariatric surgery. You can expect to receive in-depth information along with workbooks and checklists to follow as you move through our program.

Go to bariatric surgery support group meetings
Our quarterly support groups are for patients who are considering bariatric surgery and for those who have already had it. Attending the meetings before surgery can help you express your excitement or concerns to a group of people who have been in your shoes.

This is an excellent way to prepare for surgery and to gain insight on what life will be like afterward.
Bariatric surgery is an important step along your journey to better health, but it's the work we do together after surgery that will really determine your success. That's why the Schneck bariatric program follows your progress for life.
Here are some of the things that you can expect after you have bariatric surgery.

Dietary changes
Because your weight loss procedure alters the shape of your stomach, the way you digest food will be different. For a period of time after surgery, certain textures and types of foods will be off limits.

Mealtimes will take more planning. You'll have to measure your portions carefully and eat at certain times of day. And because you're eating less, you'll have to take additional vitamins and minerals to keep your nutrition levels healthy. Your Schneck dietitian will help you establish a regimen and make necessary changes to it as your body adapts to the effects of surgery, so you don't have to feel like you're doing this on your own. This may help reduce some of the stress you may experience regarding meals.

New fitness expectations
Daily exercise must become part of your routine. This is a key component to getting healthy and maintaining improved health. Any exercise is better than no exercise, even 30 minutes of continuous walking each day makes a big difference.

Emotional ups and downs
Many patients will tell you that life after bariatric surgery can be emotional. In many ways, you're leaving your old self behind, and that can trigger a lot of feelings. The best way to cope with these ups and downs is by keeping a journal or talking to a counselor, such as our team's psychologist.

Our continued commitment to you
Bariatric surgery is an amazing tool for losing weight, but only if you know how to use it. The Schneck bariatric program will show you how to do that.

The first 12 to 18 months after surgery is the peak time for losing weight. You'll have to make the most of this stage because you can't keep off the weight you never lost. To help you succeed, we schedule our follow-up appointments during this time frame to monitor your progress, but we are always available outside of your scheduled check-ins if you need support.

Here's our schedule of follow-up appointments after your surgery:
2 to 3 weeks
3 months
6 months
9 months
12 months
18 months
Yearly thereafter
During follow-up appointments, your dietitian will guide you through the nutritional and fitness benchmarks you should be hitting. These standards will change as your body changes. The Schneck team will educate you so you know what to expect and how to deal with it.

We also have a monthly support group for patients of bariatric surgery. People who regularly attend have expressed that they feel more empowered to continue on their weight loss journey with the support of friends they make in this group.
Ready to talk about your options? Fill out the form below and we'll contact you.
New Patient Questionnaire
Click below for our Bariatrics Health Questionnaire. Fill it out and bring it with you to your first appointment.
Questionnaire
Schneck Bariatrics
Expert care for your journey to better health.
Schneck Professional Bldg., Level 5
411 W. Tipton St.
Seymour, IN 47274
Get Directions »
Schneck Professional Bldg., Level 5
411 W. Tipton St.
Seymour, IN 47274
Get Directions »
Stay Informed. Get Involved.
Explore new posts and learn about upcoming events in the Schneck community.
Related Blogs & Events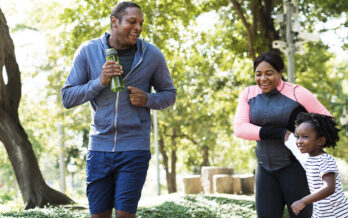 Blog
Practical Weight Loss Tips
Read Blog »