Surgery at Schneck
Schneck offers cutting-edge technology and innovative procedures delivered by exceptionally caring, highly-qualified surgeons.
We're proud to have successfully performed countless life-changing surgeries for the patients in our communities.

What to Expect
Leading up to your surgery, you'll attend an appointment designed to fully understand your need and determine your eligibility. The process is known as PACE or pre-operative assessment, consultation, and education. After being given the approval of your doctor, the surgery will be scheduled. The day of your surgical procedure can involve many steps, some of which you may not be familiar with.
Watch the video for step-by-step, firsthand accounts from our doctors and nurses about what you can expect on your day of surgery.
Surgical & Endoscopic Procedures
Schneck offers the full range of surgeries. Focus areas include bariatric, podiatry, oncology, plastic surgery, orthopedic, ophthalmology, gynecology, and many more. We also offer numerous endoscopic procedures, including ERCP, that allow doctors to diagnose and treat medical issues presenting in the digestive tract and lungs.

The decision to have a surgical procedure can create a number of feelings including anxiety and fear. Partnering with a surgeon and hospital that will guide and educate you along the way can provide peace of mind.
For over 100 years, Schneck has had the privilege of working with world-class surgeons that are highly qualified in numerous invasive and non-invasive procedures. Their passion for changing people's lives comes through in the quality of their work and care.
Excellent surgeons require excellent facilities to provide exceptional care. That's why our hospital is consistently improving its facilities and implementing revolutionary technology such as the da Vinci Surgical System which allows for precise, minimally invasive surgery.
Arthroscopy
Ear, Nose & Throat (ENT)
Our Providers
Schneck's experienced surgeons and anesthesiologists will guide you through your surgical procedure and back to health. We're proud these outstanding providers have chosen our hospital.
Schneck Surgical Services
Our surgery center is located in the Outpatient Care Center at Schneck Medical Center, floor 2.
Expansive Surgical Expertise
Want to learn more about surgery at Schneck? We invite you to familiarize yourself with the various other surgeries we offer. Our providers bring a wide range of surgical expertise.
Stay Informed. Get Involved.
Explore new posts and learn about upcoming events in the Schneck community.
Related Blogs & Events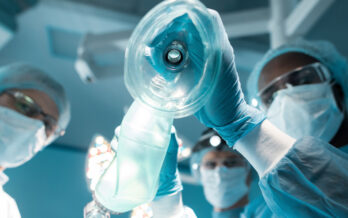 Blog
Why you can't eat before surgery
Read Blog »