Schneck Infectious Disease
The infectious disease specialty consists of the treatment of all types of infections, including bacterial, viral, fungal and parasitic causes.

Dr. Christopher Bunce is a fellowship trained infectious disease specialist with more than 25 years of experience in clinical practice. Dr. Bunce is committed to bringing the highest quality, most advanced healthcare to our patients. As a consultative service, patients are generally referred by their physician to help manage or diagnose an infectious disease. We work closely with the referring physician in the overall management of your case to ensure the best outcome.
Schneck Infectious Disease Provider
Patients are referred to Dr. Bunce by their primary care provider or specialist provider. We work closely with primary care and specialist providers to ensure a cohesive plan of care is maintained for patients.

Christopher P. Bunce, MD
Infectious Disease
View Info »
I feel like my life was saved by Dr. Bunce! I'f ever I'm sick again I want him on my side!

~ Linda, Schneck Infectious Disease Patient
Schneck Infectious Disease Location
Click on a location to see hours of operation.
Jackson Medical Building, 2nd Floor
225 South Pine Street
Seymour, IN 47274
Get Directions »
Conditions & Treatments
Schneck Infectious Disease sees patients with various issues, including the following:
Animal Bites
Fever of Unknown Origin
HIV
Hepatitis B and C
Immunocompromised Patients
Infection
Mycobacterial Infections
Osteomyelitis, Discitis
Pneumonia
Pulmonary Infections
Resistant Bacterial Infections
Skin and Soft Tissue Infection
Surgical Site Infections
Systemic Fungal Infections
Stay Informed. Get Involved.
Explore new posts and learn about upcoming events in the Schneck community.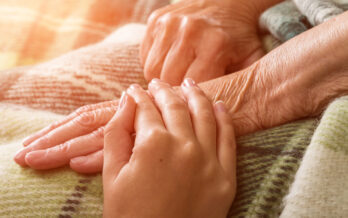 News
Schneck Hospice Earns 2022 SHPBest™ Premier Performer Caregiver Satisfaction Award
Read News »