Schneck Surgical Associates
Schneck Surgical Associates offers a complete range of surgical services from evaluation to treatment, including surgical procedures when necessary.
We are committed to providing quality care and excellent customer service to our patients. Our team ensures all of your questions are answered prior to and after your procedure. And, our surgeons and staff keep your primary care provider updated on your progress.
Schneck Surgical Associates offers state of the art general surgery including the following:
Emergency Surgical Procedures
Colon Surgery
Skin Cancer Surgery
Hernia Repair
Hemorrhoid Surgery

Dialysis Access and Ports

Acid Reflux Procedures
Minimally-Invasive Surgery
Schneck Surgical Associates offers minimally-invasive surgery options. That means smaller incisions, faster healing, less time spent in the hospital, and less pain. We offer laparoscopic and robotic surgical options.
Learn more about Surgical Robotics

Welcome Dr. Maurer!
Dr. Susan Maurer is joining the Surgical Associates team this summer. Dr. Maurer is a board-certified general surgeon fellowship trained in minimally invasive surgery and advanced endoscopy, including ERCP. ERCP is a state-of-the-art technique used to diagnose and treat problems in the liver, gallbladder and pancreas.
Call to Schedule an Appointment

Our Surgeons
Schneck Surgical Associates surgeons are fellowship trained experts
Schneck Bariatrics
For some, bariatric surgery may be the path to better health
learn more

Heartburn keeping you up at night?
Schneck Surgical Associates offers permanent solutions to gastroesophageal reflux disease, or GERD, more commonly known as heartburn. Millions of dollars are spent trying to control symptoms with over-the-counter antacids and prescription medications to control the pain and side effects of GERD. Our surgeons at Schneck may have a better solution for you.
Symptoms of GERD vary between individuals, but the most common symptoms are heartburn and chest pain. Other symptoms include cough, difficulty swallowing, hoarseness, sore throat, bad breath and dental issues, and adult-onset asthma

Talk to your primary care provider about your symptoms and possible solutions to treat GERD, including a referral to Schneck Surgical Associates for advanced treatment.

Acid reflux is caused by a weak lower esophageal sphincter, a valve-like muscle that regulates the passage of food and liquid from the esophagus into the stomach. Another cause of GERD is the presence of a hiatal hernia.

Medications help neutralize the acid, lessening the pain, but reflux and damage to the esophagus continues. Many times patients turn to surgical options to treat GERD.
When patients understand GERD and the damage it causes or do not want to take medications long term, some look for surgical options. Schneck offers these surgical procedures:
Linx Procedure
TIF Procedure
Nissen Fundoplication
Roux-en-Y Gastric Bypass

Schneck Surgical Associates
Schneck Professional Bldg., Level 5
411 W. Tipton St.
Seymour, IN 47274
Get Directions »
Stay Informed. Get Involved.
Explore new posts and learn about upcoming events in the Schneck community.
Related Blogs & Events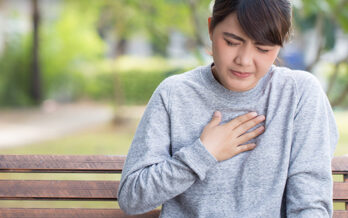 Blog
Acid Reflux: Causes and Treatment Options
Read Blog »