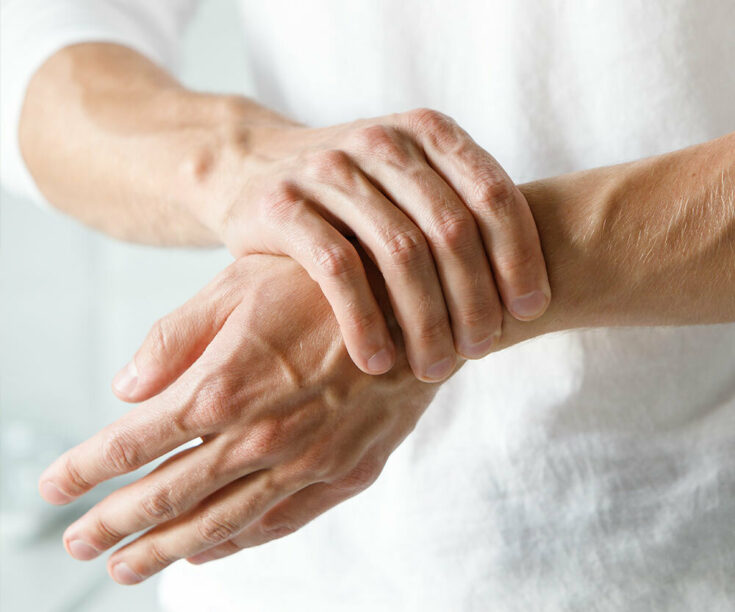 Hand and Wrist
Hand and wrist injuries can be debilitating. When we lose the normal function of our hands, fingers, or wrists, we lose the ability to perform routine tasks. The physicians at Schneck Orthopedics & Sports Medicine are trained and experienced in treating hand and wrist injuries and disorders—so you can focus on living pain-free.
Treating Hand and Wrist Overuse Disorders
The repetitive motions while at work or participating in a favorite activity can lead to tendonitis, arthritis, or carpal tunnel syndrome. These common overuse disorders can lead to chronic pain, if left untreated.

Carpal tunnel syndrome (CTS) results from increased pressure on one of the nerves in the wrist and hand. In patients with carpal tunnel syndrome, this nerve is compressed as it passes through the wrist. Because of the compression, the nerve does not function properly.
Symptoms of CTS vary, but most common are numbness and tingling, weakness in the hand muscles, and pain in the hand and wrist. Many of these symptoms become more pronounced at night, and patients with this condition often complain of inability to sleep.
Surgery has been proven very effective in the treatment of CTS. Carpal Tunnel Release involves an incision in the palm of the hand dividing the "roof" of the carpal tunnel. By dividing the "roof", the space for the nerve is increased and pressure is decreased around the nerve, improving symptoms in the vast majority of cases.
If you have CTS symptoms and would like to schedule an appointment, please call Schneck Orthopedics at (812) 524-3311.

Schneck Orthopedics Walk-In Clinic
Visit our walk-in clinic for fast, quality orthopedic care—no appointment needed. The facility has on-site X-ray, casting and bracing services, and is open weekdays from 8:30 a.m. - 11:30 a.m. If your orthopedics problem or injury is more than two weeks old or recurring, please request an appointment by calling (812) 524-3311.
Get Directions
Our Orthopedics Providers
Our providers are specially trained in diagnosing and treating hand and wrist injuries. Rest assured, you're in expert hands.

Why Schneck Orthopedics & Sports Medicine
When it comes to caring for orthopedic and podiatry disorders, only the best treatment will do. At Schneck, that's just what you can expect. We care for you like family.

Certified Hand Therapy
Schneck offers Certified Hand Therapy through Schneck Rehabilitation Services.
Learn More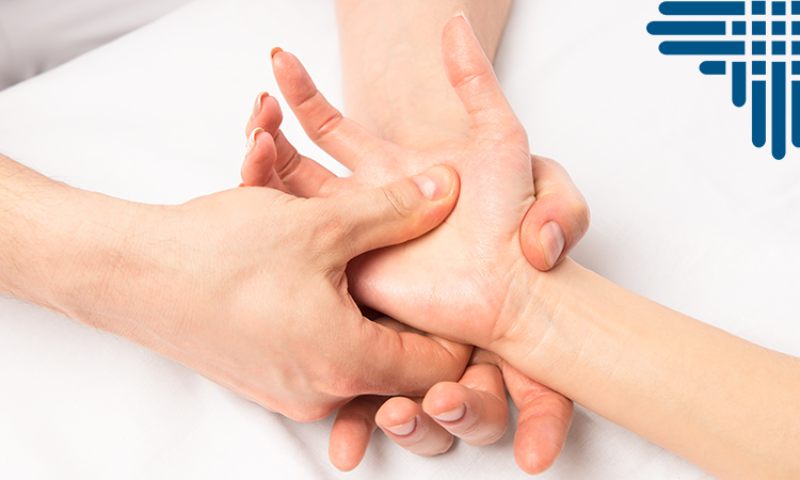 Hand and Wrist Locations
Schneck Medical Center, Main Entrance, Level 5
411 W. Tipton St.
Seymour, IN 47274
Get Directions »
Conditions & Treatments
We use our hands every day, making them prone to traumatic injuries like dislocations and fractures. Schneck Orthopedics & Sports Medicine treats the following hand and wrist conditions.

Stay Informed. Get Involved.
Explore new posts and learn about upcoming events in the Schneck community.
Related Blogs & Events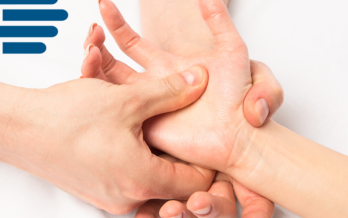 Blog
What is a Certified Hand Therapist?
Read Blog »