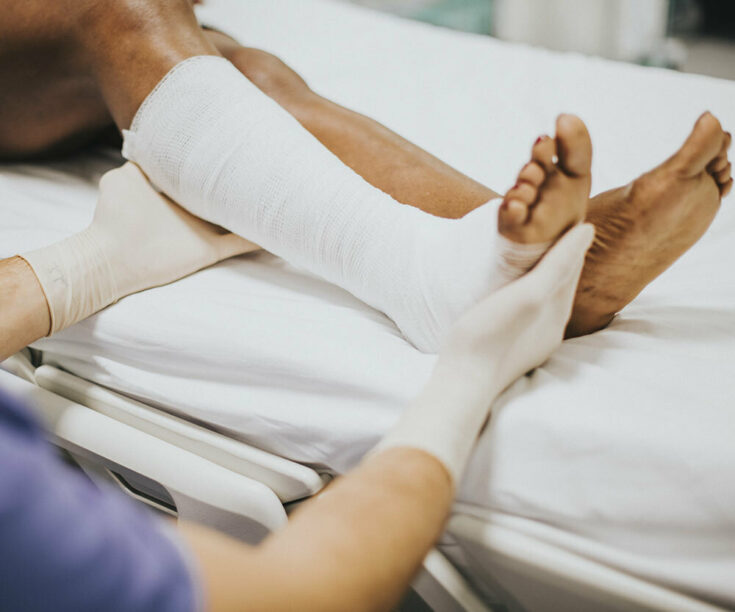 Schneck Orthopedics and Sports Medicine
Don't let aches and pains keep you from the activities you love. Schneck's nationally recognized expertise in orthopedic care will get you moving comfortably again. Whether you have a sports injury, foot pain, arthritis, or need joint replacement surgery, our state-of-the-art orthopedic program has specialized care for you.

Orthopedic Specialties
Explore our orthopedic specialties pages for more information about joints, hands, wrists, and bone fractures.

Introducing Mako
Mako SmartRobotics technology makes minimally-invasive joint replacement surgeries more precise which means less pain and a faster recovery.
Learn More
"Absolutely incredible and so very helpful. Thank you so very much!"

~ Christopher, Schneck Orthopedics & Sports Medicine patient
Ortho Walk-in Clinic
Visit our walk-in clinic for fast, quality orthopedic care—no appointment needed. The facility has on-site X-ray, casting and bracing services, and is open weekdays from 8:30 a.m. - 11:30 a.m. If your orthopedics problem or injury is more than two weeks old or recurring, please request an appointment by calling (812) 524-3311.

Get Directions
Should I go to the ER, Walk-In Clinic or schedule a visit?
Click below to view a chart to help you decide the best place to go for help.
Injury Help Chart
Our Orthopedic Specialists
From minimally invasive surgery to total joint replacement, our orthopedic surgeons are specially trained in treating all bone, joint, and muscular conditions. Rest assured, you'll be in expert hands.
Why Schneck Orthopedics?
Our board-certified surgeons perform specialized procedures and care for all types of orthopedic and podiatric conditions. Notably, Schneck is one of the region's only hospitals to offer anterior hip replacement and Visionaire knee replacement—meaning faster recovery, less pain and smaller incisions.

"To have you up on your feet in twelve hours after you've had a major surgery—that's phenomenal."

Award-Winning Care
Blue Distinction Center+
Anthem Blue Cross and Blue Shield of Indiana has selected Schneck as a Blue Distinction Center+ for Knee and Hip Replacement. Designated healthcare facilities are shown to deliver improved patient safety and better health outcomes, based on objective measures that were developed by Blue Cross and Blue Shield companies with input from the medical community.
Workers' Compensation Injuries Can Impact Your Bottom Line.
Schneck Orthopedics & Sports Medicine offers a specialized Workers' Compensation program. It is our goal to reduce both medical costs and time lost from work, while also providing the great care you expect from Schneck.

We work closely with employers, case managers, specialized physician practices, adjusters, and insurance companies to provide prompt conservative treatment, appropriate medical management, and timely communication.

Worker's Compensation Form
Schneck Orthopedics Locations
Click on a location to see hours of operation.
Schneck Medical Center, Main Entrance, 5th Floor
411 W. Tipton St.
Seymour, IN 47274
Get Directions »
Orthopedic Conditions & Treatments
The human musculoskeletal system is responsible for nearly all your body's movements. That means addressing aches, pains, and injuries is crucial for living a healthy, active life.

Fractures & Dislocations
Joint Pain
Osteoarthritis
Total Joint Replacement
Stay Informed. Get Involved.
Explore new posts and learn about upcoming events in the Schneck community.
Related Blogs & Events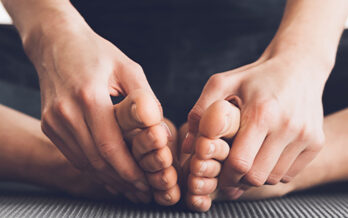 Blog
4 Health Issues You Can Avoid by Taking Care of Your Feet
Read Blog »