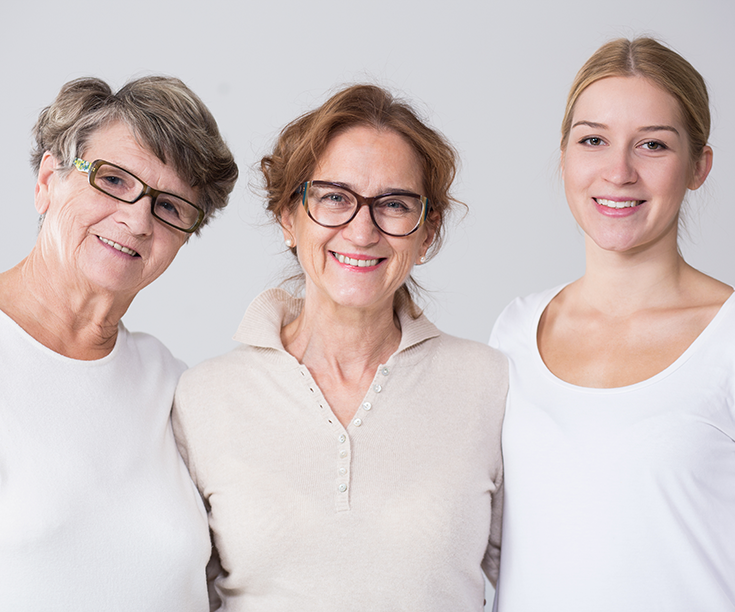 Schneck OBGYN
We believe providing customized, respectful, and compassionate care is as important as offering a state-of-the-art facility and staying on top of the latest developments in women's healthcare. That's why we are committed to delivering the best care possible.
OBGYN Services
Expand the sections below to learn more about the obstetrics and gynecology services offered by Schneck OBGYN.
Prenatal Care and Delivery
Congratulations, you're expecting a baby! Getting consistent pre-natal care throughout your pregnancy is one of the most important ways you can love and care for your baby even before he or she is born. At Schneck OB/GYN, we partner with you in the management of your pregnancy and respect your individual preferences for delivery, as long as they are medically safe. We are happy to answer your questions and fully discuss your options for pre-natal care and delivery.
High-risk Pregnancy
Our physicians are experienced in the latest treatments and medical technologies for managing high-risk pregnancies, brought about by factors such as multiple gestation, history of previous premature births, multiple miscarriages, diabetes, toxemia, and age 40-plus pregnancies.
Infertility Treatments
And, for women who are having difficulty conceiving, we offer the latest in infertility treatments and groundbreaking procedures.
Yearly Pelvic Exam
A yearly pelvic exam and Pap smear is one of the greatest gifts you can give to yourself. Regular Pap smears and pelvic exams can detect pre-cancerous conditions early, increasing the likelihood of successful treatment.
Contraception
Today, there are many contraception or birth control methods to choose from. Your physician will discuss the different options with you and your partner, if desired, to determine which method is right for you. Options include oral birth control, IUDs, tubal ligation, Essure, Nexaplon, and more.
Breast Health
A breast exam is an integral part of your yearly exam. If required, you can take advantage of mammography services at Schneck's Women's Diagnostic Center, just minutes away from our office. Your physician may refer you for diagnostic services, such as ultrasound and biopsy, in addition to mammograms.
Menstrual Irregularities
If menstrual problems are disrupting your life, we can help you alleviate or manage the discomfort with a treatment plan developed especially for you.
Endometrial Ablation
Endometrial ablation is used to treat many causes of heavy bleeding. In most cases, women with heavy bleeding are treated first with medication. If medication can't control bleeding, endometrial ablation may be used.
Intrauterine Devices
An Intrauterine Device, or IUD, is a small t-shaped plastic device inserted and left inside the uterus to prevent pregnancy. The IUD is an alternative birth control method and, unlike sterilization, can be removed after five to ten years of use, depending upon the device. An IUD can be inserted or removed during an office visit.
Abnormal Pap Evaluation and Treatment
Getting a yearly pelvic exam and Pap smear is the most important thing you can do for your health and wellbeing. Pap smears are early detectors of cervical cancer. If your Pap smear results indicate an abnormality, your physician may first order a repeat Pap smear to ensure the accuracy of the results. If further abnormalities are detected, the physician may perform a colposcopy, LEEP procedure, or HPV testing.
Pelvic Pain Management
Your physician at Schneck OB-GYN can help you alleviate or manage pelvic pain by identifying the causes and developing a personalized treatment plan. Some pelvic pain is normal and is related to monthly ovulation or related to pre-menstrual conditions. However, if pelvic pain has become a chronic, annoying disruption in your life, this could indicate a more serious condition. Laparoscopic medical management
Evaluation and Treatment of Sexually Transmitted Diseases
At Schneck OB-GYN, we provide treatment for all sexually transmitted diseases (STDs) with the highest professional regard for our patients' confidentiality and individual situations.
Menopause and Hormone Replacement Therapy
Menopause is a life-season of emotional and spiritual renewal for many women, but for some, uncomfortable physical symptoms can interfere with this special time in a woman's life. Schneck OB-GYN offers comprehensive care to help women in menopause and in the pre- or peri-menopausal stages stay healthy and feel their best.
Urinary Incontinence
Many women leak small amounts of urine at times. When leakage of urine becomes frequent or severe enough to become a problem, it is called urinary incontinence. In most cases, urinary incontinence can be treated with success without surgery. If you have symptoms of urinary incontinence, tell your physician at Schneck OB-GYN.
Pelvic Organ Prolapse
Pelvic Organ Prolapse is a disorder in which one or more of the pelvic organs drop from their normal position. Prolapse can be caused by injury, pregnancy and childbirth, pelvic surgery, menopause, and is a natural part of aging. There are many non-surgical ways to treat prolapse, including pessaries. Should non-surgical treatments fail, there are many surgical options offered by Schneck OB-GYN.
Sexual function / dysfunction
Female sexual dysfunction can have far reaching effects. Not only effecting relationships, it can effect self esteem, confidence, and mental health in women. It is important to discuss sexual problems with your physician. Schneck OB-GYN offers comprehensive evaluations, interventions, and referrals to other specialists. Every woman deserves an emotionally and physically fulfilling sex life.
Schedule an appointment with Schneck.
Schneck Offers YoMingo App for New Moms
Schneck is proud to offer our new moms the YoMingo Maternity Education App. Learn about every stage of pregnancy and what to do when baby arrives.
Learn More

Schneck OB/GYN Providers
With a focus on personal consultations and accessibility to our patients, we offer the very highest quality of care from the experts right in your neighborhood.
Schneck OB/GYN Location
Click on a location to see hours of operation.
Schneck Outpatient Center, Level 5
411 W. Tipton St.
Seymour, IN 47274
Get Directions »
Conditions and Treatments
Through every stage of your life, you can trust the physicians at Schneck Obstetrics & Gynecology to be knowledgeable of the latest treatments available and to take a personalized approach to your unique issues.
Hormone Replacement Therapy
Infertility
Menopause
Obstetrics
Prenatal Care and Delivery
Sexual Function/Dysfunction
Yearly Pelvic Exam
Stay Informed. Get Involved.
Explore new posts and learn about upcoming events in the Schneck community.
Related Blogs & Events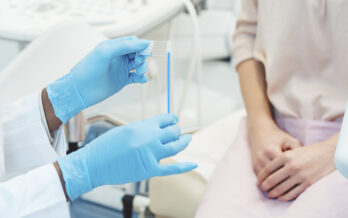 Blog
STIs vs STDs: What's the Difference?
Read Blog »